Description:
By adopting professional golfers opinion, we made more clear difference between 13 degrees and 15 degrees #3W.
The relatively large head focuses on easy-to-address performance and easy operability. A face set up thinner than the former ones results in a large face, providing a higher bouncing force.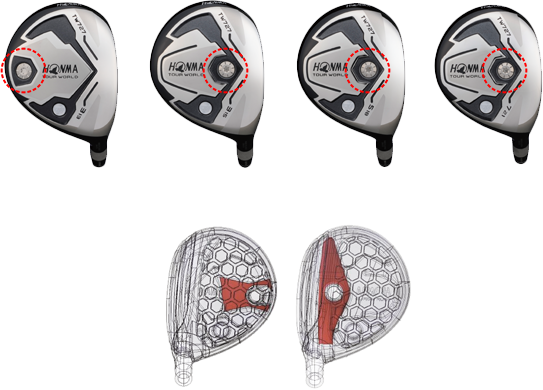 The 13° deep center-of -gravity design easily realizes high trajectories, and 15° and #5 and #7 is a shallow center-of-gravity design that focuses on strong trajectories depending on their respective roles.